Gabriela Staniszewska is a multi-award winning filmmaker from Bristol, UK. She works primarily in horror and sci-fi, with a small local collective.
I Should Have Run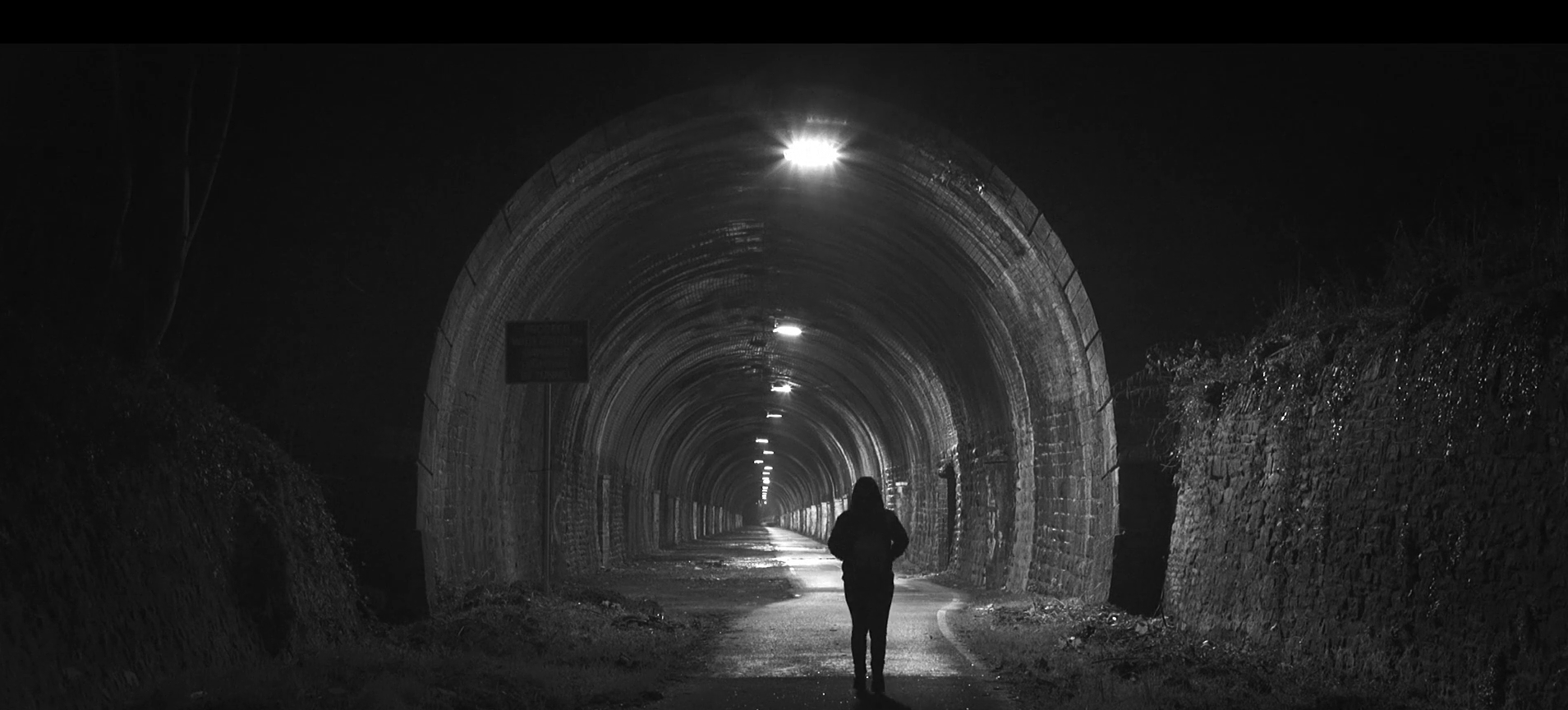 Location
I Should Have Run was filmed on the Bristol to Bath cycle path in February 2015. The Staple Hill tunnel takes seven minutes to walk through, and in the 1980's wasn't lit at all. Although now a thriving thoroughfare for families and cyclists, several of our team members have been mugged there in their youth.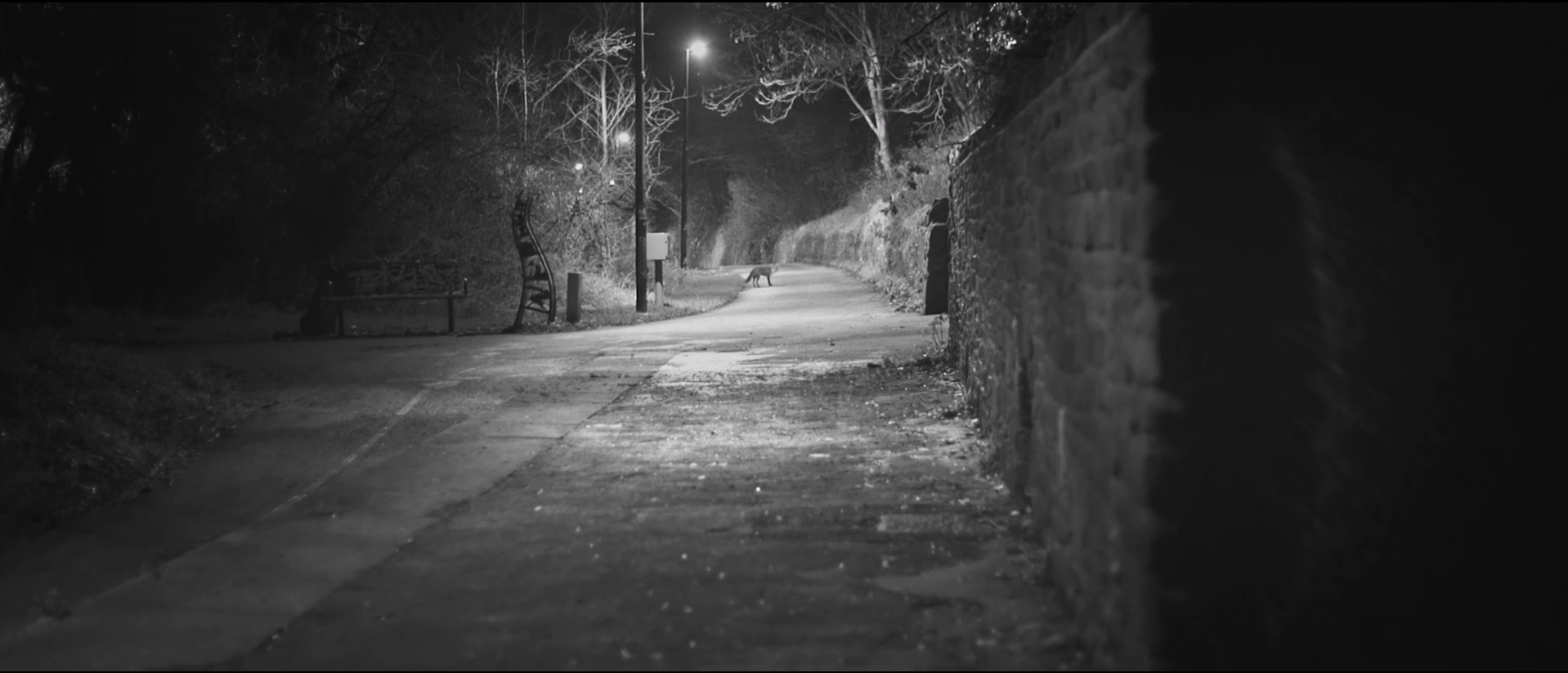 The Locals
We filmed between the hours of 10pm and 3am for three nights in a row. This fox in particular kept returning to our filming site, enabling us to capture this shot. To get his attention required some noisemaking.
Cinematography
I Should Have Run was filmed on a Sony A7 camera, XAVC-S at 1080p. It was -3 degrees on the nights of filming, so any breath you see is 100% real.
DOP: Scott Wharram
The Monster
We decided not to show the monster in the story, as with all good psychological horror, we decided that less is more. The POV of the monster allowed us to be creative with the creature and let our audience imagine what it would look like from their own fears.
The Effect
The hero special effect was created using a clean frame as a plate, then some VFX magic. Also needed were a few metres of black rope (only available from Anne Summers), two tea trays and two strong men wearing thick gloves.
VFX: Scott Wharram
Sound
The sound post production was done by Tom Hobbs at Films @ 59. He created a soundscape using, among other things, backwards pigeon flapping and spoken latin. Gabriela Staniszewska reads the narration and is the voice of the monster, and other vocal effects.
Sound: Tom Hobbs
Preparation & Budget
Preparation and planning for the film took around two weeks, and the total budget was around £200 GBP.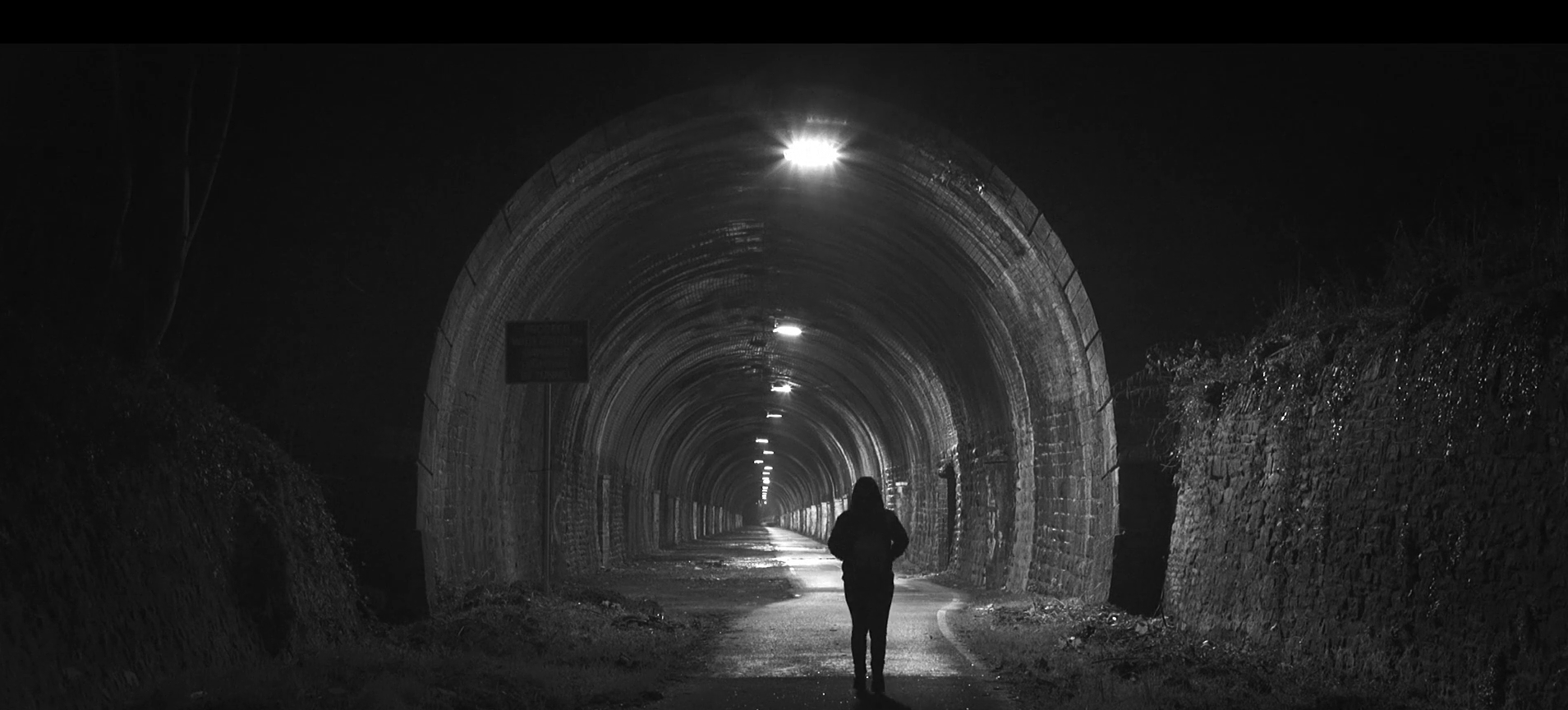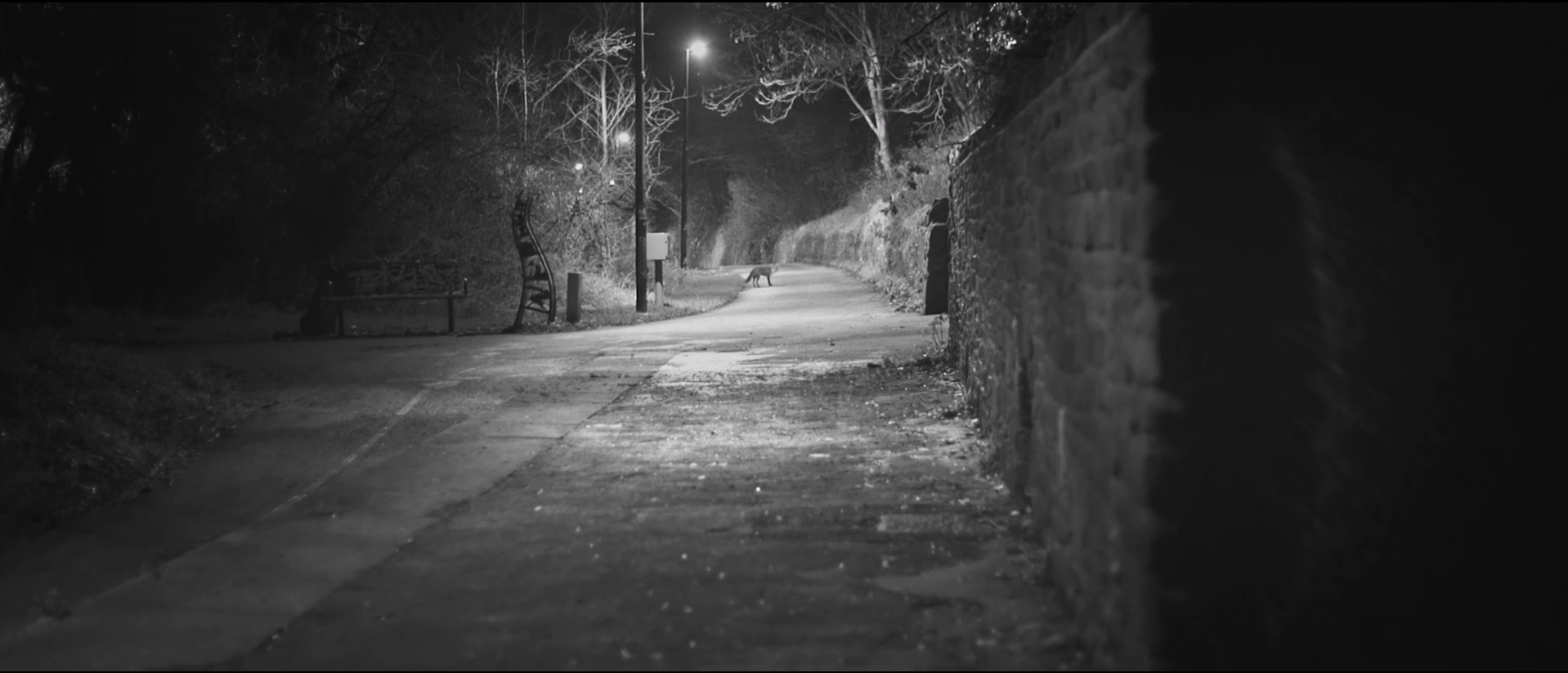 Location
The Spring was filmed in a lock-up in the back lot of Ridgeway Road Auto Engineering. We cleared out the decades worth of spiders' webs and attached a door to the side. Voila!
The Bride
The Spring is the story of a woman on allegedly the most important day of her life: her wedding day. But her world is not as it seems. Kate Davies is a Bristol based horror and sci-fi actress, and an emerging talent on the UK horror scene.
VFX
The picture window was done with a lot of green paint and a picture frame, purchased from a global Swedish furniture emporium.
No fun on set...
We won't admit to what was being said here, but safe to say the shoot was a lot of fun for all involved.
The team at work
The hustle and bustle of a small independent film set
The close up
Holding the lead actor's head still is definitely part of the job description as a filmmaker.
The twins
Identical twins Ryan & Russell Oliver played The Gentlemen: the nefarious dealers of romance from a parallel universe.
The headpieces
These were handmade by our make up designer Janey Hayes, and illustrated the technological differences between the male and female universes.
Location
The male universe was filmed at The Milk Thistle speakeasy in Bristol.
Preparation & Budget
Preparation for The Spring took about three months, and the budget was just over £1000 GBP.
Make Up Design
Janey Hayes our make up designer painted our twins white to give them a sunless, wan look. She also snuck in some white medical gloves for their hands to give them a plastic, wipe-clean sort of air, despite their tuxedos.
Director's notes
The Milk Thistle has a very Alice in Wonderland style to it, and this very much added to theme of our story. Here, our actors discussed how we could bring the theme in more effectively.
All hand on deck
Everybody helps out with everything on set. Here is our very talented script supervisor, and continuity queen, Amelia Berry helping Kate out with her hair.
Lighting
Lighting is key for telling your story correctly. It can affect the mood and give the audience a nudge in the way you would like them to feel at any one time.
Setting up the shot
Scott Wharram is a stickler for perfection. That's why he always works with us!
Check everything
As a producer, director and writer, you have to constantly go back and forth to check if any changes you have had to make at the last minute cause any major disruption to the story, or have disastrous consequences.
Exertion
Kate Davies: tired after the chair smash. A one-shot-wonder.
Support
What is a filmmaker without the support of their friends and family. We are all lucky enough to have very understanding spouses, who support us through all our projects. Husband / Stills Photographer: Andy Saxon.
You can't predict the weather
Make Up Artist Janey Hayes, battling the heat of a midsummer's day.
Mucking in
When we have no supporting artists, crew will always do the job. Any chance to get a body part on camera!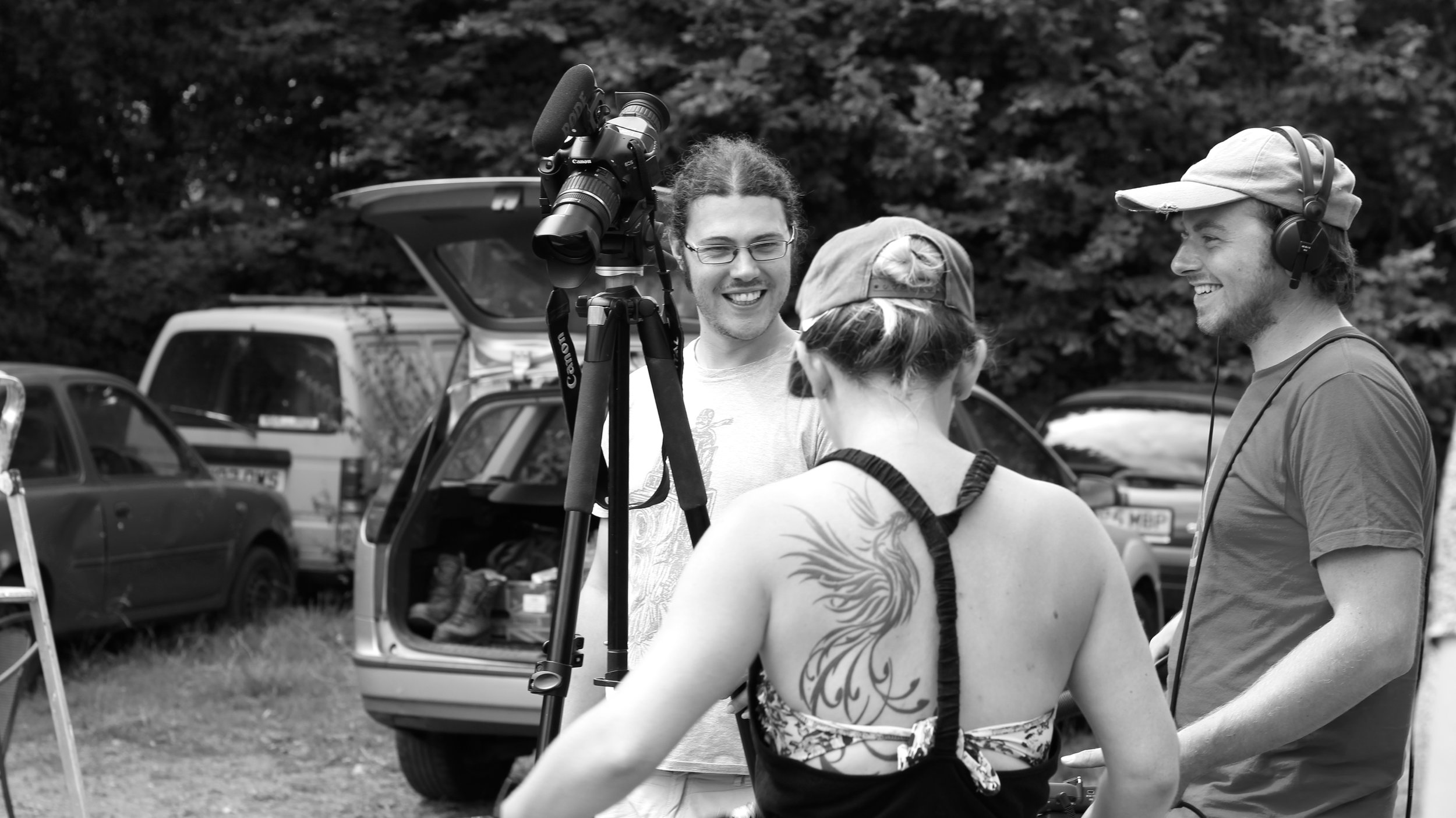 Teamwork makes the dream work
A supportive and understanding core team can go a long way.
Approval
You must always get approval from everyone involved... even Andromeda the cat.
What Kills You Makes You Stronger
Location
The Bristol Suspension Bridge, a not so subtle homage to Zombie (1979)
Make Up Design
We had a large and very dedicated team of make up artists who worked solidly to deliver some really amazing make up on a very tight budget.
Location
Filmed inside the mill at Blaise Castle Estate, summer 2012.
Zombies
We had an incredible team of zombie volunteers for 'horde day' when 80 people in full undead make up ran up the river in Blaise Castle Estate.
Weather
It rained an awful lot. Our amazing runners kept the mill free of mud by digging it out every morning... for a week.
Actors
Our incredible acting team.
(L-R: Gabriela Staniszewska, Maia Ayling, Calum Anderson, Nathan Benjamin, Ben Shockley, Luke Georgewill)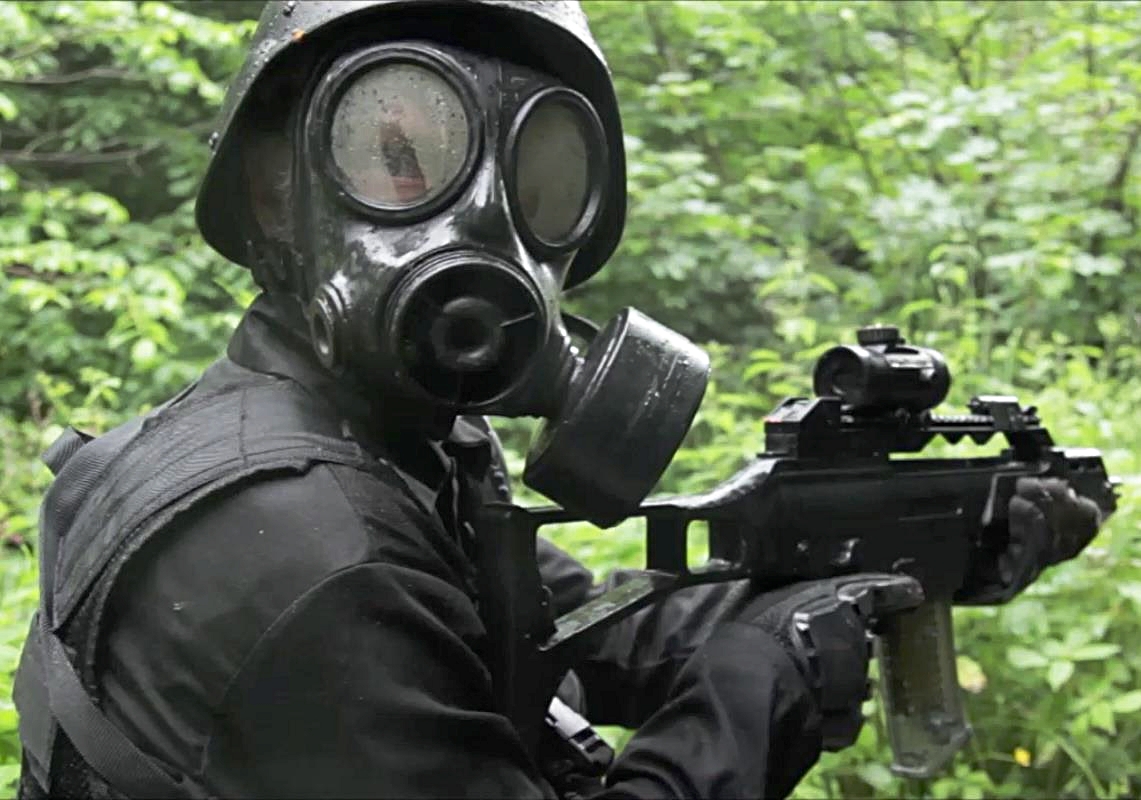 Training
Our SAS team had to be specially trained by our armourer.
Planning & Budget
Blaise took about six months of prep. The budget was approx £3,600. Half of this was from Bristol City Council, and the rest was crowd funded.
Thanks to Peter Holt (then at BCC), Bristol Film Office and to Films @ 59.